Serbian Chapter of American Ceramic Society
The Serbia Chapter of The American Ceramic Society serves ACerS members in Serbia, and is headquartered in Belgrade. The Serbia Chapter was formed to promote the arts and sciences connected with ceramics and glass science and engineering. Events such as workshops, industrial showcases, seminars, and networking events are planned to enhance and facilitate the interaction, technical discussions and potential collaborations between ACerS members in Serbia.
Meeting No. 4 – Date and activity: 25.02.2022.
Serbian Chapters of ACerS 2022
Board of the Serbian Ceramic Society together with Serbian Chapter of ACerS members was organized at which new Chapter officers are selected:
Dr. Nina Obradovic – President
Dr. Suzana Filipovic – Secretary
Dr. Ivana Dinic – Treasurer
Conclusions from the European ACerS Chapters Strategic Planning Meeting hold at Feb., 17th were presented by Dr. Lidija Mancic and in accordance to it, guidance for 2022. activities was well defined.
Main one is related to the organization of the Advance Ceramics and Applications Conference in Belgrade, September 26-27, 2022.
Image from meeting (Dr. Darko Kosanovic, Dr. Ivana Dinic, Dr. Nina Obradovic, Dr. Lidija Mancic, Dr. Suzana Filipovic).
First meeting - October 26th 2018.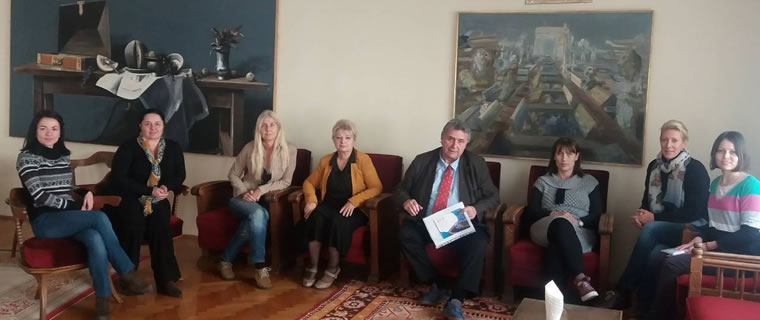 Documet: Report
Officers:
Vojislav Mitić, Chair; Lidija Mančić, Secretary; Zorica Lazarević, Treasurer; Olivera Milosevic and Nina Obradovic, Vice chairpersons; Gordana Toplicic Curcic, Educational Committee Chairperson; Suzana Filipovic, Publicity and Communication Committee Chairperson
Members:
Marina Vukovic, Bojan Marinkovic, Branislav Vlahovic, Gordana Vlahovic, Goran Rasic, Milan Dukic, Ivana Dinic, Sandra Veljkovic, Hans-Jörg Fecht, Shabana Shaikh